Lodging and Amenities
With direct lodging for up to 28 people plus on site RV hook ups you can see that the Diamond L Ranch can accommodate your group.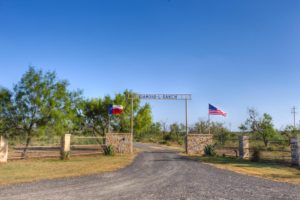 We have the Pool Lodge with heated pool & hot tub, fully furnished kitchen with stainless steel appliances and granite counter tops. The Pool Lodge has 2 sides to it, each side having a master bedroom, bathroom and bunk bed room. There are 2 large screen tv's inside the lodge for entertaining 2 different crowds along with a ping pong table. Additionally there is another TV outside near the hot tub and music can be played through out the Lodge area. The Pool Lodge rents for $500 per night during the week for up to 4 guests, with a 2 night minimum. The weekend rate for the Pool Lodge is $1,200 for us from Friday at 3 PM until Sunday at 3 PM for 4 people. The lodge can accommodate up to 20 total guests at an additional $75 per guest after the initial 4. The Ranch is often used by those wishing to vacation to the Frio River without forsaking all privacy and amenities. Keep in mind Uvalde is only about 20 minutes away.
Lodge full? No problem, we also have a secondary housing in a private trailer for 8 additional people for $65 per person.
Bringing your own RV? We got you covered as well with hookups for $45 per night plus $50 for additional guests, one guest included with RV hookup.
Need to rent the entire Diamond L ranch out? We offer large group discounts. Shoot us and e-mail with the dates you are considering and we will work to make your dream getaway a reality.
Please be aware there is a $250 Clean up fee in addition to any rentals. All of our lodging are smoke free facilities!